Soft magnet board with detachable pieces that represent some of the most famous particles, which are part of the so-called Standard Model of Particle Physics.
This model comprises all known matter particles, as well as force and carrier particles.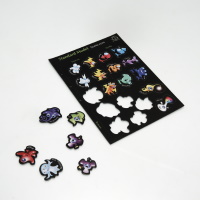 Technical Specifications
Soft magnetic board with detachable parts. 
Board mesures: 20,8 x 14,9cm.