On these pencils are artistically represented some of the most famous particles, which are part of the so-called Standard Model of Particle Physics.
This model comprises all known matter particles, as well as force and carrier particles.
Placed side by side, these square-shaped pencils represent quarks on a side, and leptons on the other.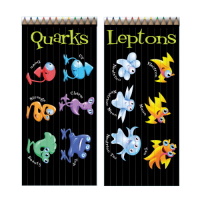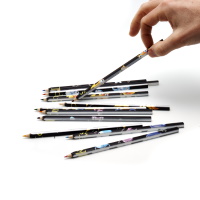 Technical Specifications
Set of 12 square-shaped pencils.
Box dimensions : 8 x 17,7cm